10 cose da fare entro la fine dell'estate!
10 things to do by the end of this summer!
L'estate ha mille sfaccettature e può essere vissuta in tanti modi diversi… #eStatiD'animo, appunto! Si tratta dell' occasione giusta per godersi un po' di relax in casa, seguendo per esempio  le serie tv più cool del momento, dedicandosi alla lettura di un avvincente romanzo, oppure perchè no approfittandone per fare tutto quello che nel corso dell'anno si rimanda.
Ecco un decalogo di cose che dovete assolutamente fare prima della fine della bella stagione. L'estate è ancora lunga, potreste farle tutte o addirittura aggiungerne altre.
Su eBay trovate una sezione  interamente dedicata agli articoli di tendenza per l'estate, qualunque essa sia: https://www.ebay.it/rpp/estatidanimo . Inoltre con la "SuperWeek Summer Sales"golosi sconti fino al 70% dal 16 al 23 Luglio, accessibile a tutti senza abbonamento, spedizione gratuita.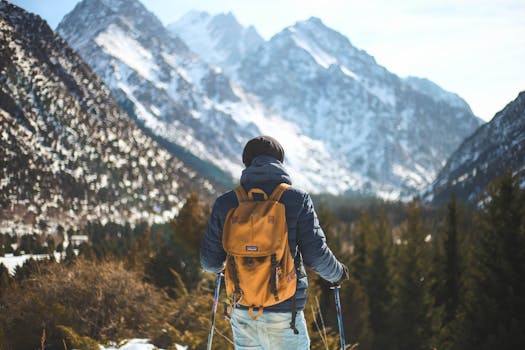 FARE UN'ESCURSIONE
Armati di abiti comodi e scarpe da ginnastica esplorate la zona in cui vivete. Partite di mattina presto, pieni di energie, e godetevi la bellezza di stare a contatto con la natura, ora che le temperature lo permettono. Vi sentirete carichi come non mai e i vostri occhi si riempiranno di paesaggi bellissimi.

---

ORGANIZZARE UNA FESTA
Non stiamo parlando di party alla Paris Hilton, l'importante è il cuore, il cibo, la presenza di amici con cui condividere momenti indimenticabili e una decorazione a forma di palma, se volete essere trendy e sul pezzo! Cavalcate l'onda della tendenza tropical e stupite tutti.

---

FARE UN PIC- NIC
Al bando le borse frigo, assolutamente antiestetiche, meglio un  bel cesto, raffinato, elegante e vintage. Spesso sottovalutiamo le potenzialità che le nostre città offrono: parchi cittadini, luoghi di aggregazione ottimi per respirare un po' di aria (più) pulita, ristabilire un contatto umano e, perché no, giocare con i piedi nudi sull'erba sentendosi ancora bambini. Quale modo migliore di un picnic per sfruttarli al meglio?

---

SISTEMARE CASA
Estate spesso significa più tempo a disposizione… perchè non impiegarlo per dare nuova luce (e nuovo shopping) alla vostra abitazione?  E' bellissimo coccolarsi a partire dal posto in cui viviamo, che ci riflette completamente.

---

GUARDARE UN FILM ALL'APERTO
Siamo abituati alla routine invernale: ci adagiamo sul divano tra le nostre 4 mura. Invece no! L'estate è il momento migliore per prendere il vostro pc, scegliere un film e  godervelo in giardino, oppure sul terrazzo, armati di cuffie e sdraio!

---

BERE CENTRIFUGATI E SMOOTHIE 
… e perchè no, imparare a farli! Sono ottimi per la salute e con tutti i loro colori e i freschi sapori sono gli alleati perfetti per le torride giornate di Luglio e Agosto. Spremete quella frutta, su!

---

ANDARE SUI PATTINI
Non è mai troppo tardi per cominciare a pattinare sui roller, uno degli sport outdoor più divertenti da praticare in estate. Sui pattini in linea, infatti, non sentiamo né il caldo né la stanchezza: perché non provare? Ovviamente, muniamoci delle adeguate protezioni. Quanto è anni 90?

---

AMMIRARE L'ALBA 
Da adolescenti in molti abbiamo trascorso l'estate facendo tardi la notte e prolungando il tempo con gli amici fino all'alba per ammirare il sole che sorgeva. Approfitta della città che si svuota per farne un tesoro solo tuo e, perchè no, diventare un pò malinconico.

---

DORMIRE SU UN'AMACA
E' decisamente sinonimo di estate, di relax, di voglia di staccare. Se non avete mai provato a dormire su un'amaca forse, per quest'estate, è giunto il momento.

---

FARE QUELLO CHE CI FA STARE BENE
La regola più importante. L'estate è un periodo meraviglioso, merita di essere vissuto al meglio. trovate quelle cose, anche piccole, che vi permetteranno di ricaricare le batterie.

---
Da eBay, un'analisi del mood estivo degli italiani e dei prodotti simbolo dell'estate 2018 1 italiano su 3 rimarrà a casa e per l'80% l'estate sarà l'occasione di dedicarsi alla manutenzione della casa.
Periodo di forte stress per 1 donna su 3. Lo sport al centro.Il 40% degli intervistati dichiara che continuerà a lavorare e 1 italiano su 3 non intende muoversi dalla propria abitazione.8 Italiani su 10 intendono dedicarsi alla cura di casa e giardino.Lo sport è al centro.
Calcio, tennis e pesca per gli uomini, mentre 1 donna su 3 sceglie la ginnastica in casa.