Il make-up artist Simone Belli e il fotografo Julian Hargreaves  svelano tutti i trucchi, 'powered by Samsung Galaxy S9 e S9+'
Simone Belli make-up artist and Julian Hargreaves, photographer, reveal all the secrets, 
'powered by Samsung Galaxy S9 e S9+'
ITA: Il selfie perfetto? Esiste e segue delle regole ben precise…quali? Sono stata invitata da Samsung ad una masterclass su questo argomento, insieme a Simone Belli, truccatore delle star e Julian Hargreaves, fotografo di moda. Il  brillante duo ci ha dato preziosi consigli su come essere radiose in ogni occasione.
1,2,3…via! Impugnamo il nostro Samsung Galaxy S9/S9+ e catturiamo l'attimo!

---
ENG: The perfect selfie? It's actually possible, and follows some specific rules… which ones? I've been invited by Samsung to a masterclass on this topic, together with Simone Belli, make-up artist of celebrities and Julian Hargreaves, fashion photographer. The sparkling duo gave us some useful tips on how to be radiant in every occasion.
1,2,3… go! Let's take our Samsung Galaxy s9/S9+ and capture the moment!

1. Per aprire lo sguardo chiudere gli occhi ed aprirli un attimo prima dello scatto.
(eng) —  To make your eyes look bigger close them and open just before shooting.
---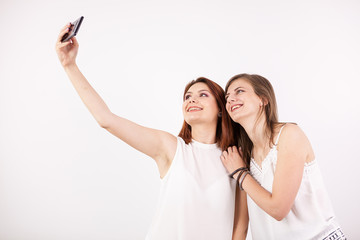 2. Sfruttate le superfici chiare, come un muro bianco vicino al viso che può aiutare ad aumentare la luce. Utilizzare la modalità "primo piano" per avere un focus sul viso e lasciare sfumato lo sfondo.
(eng) —  Use bright backgrounds, as a white wall, near your face, this can help to increase brightness. Use the "portrait"  mode to get a focus on your face, leaving the background shaded.
---
3. Meglio scegliere una luce normalmente soffusa e frontale.
(eng) —  It's better to choose a normally misty and frontal light.
---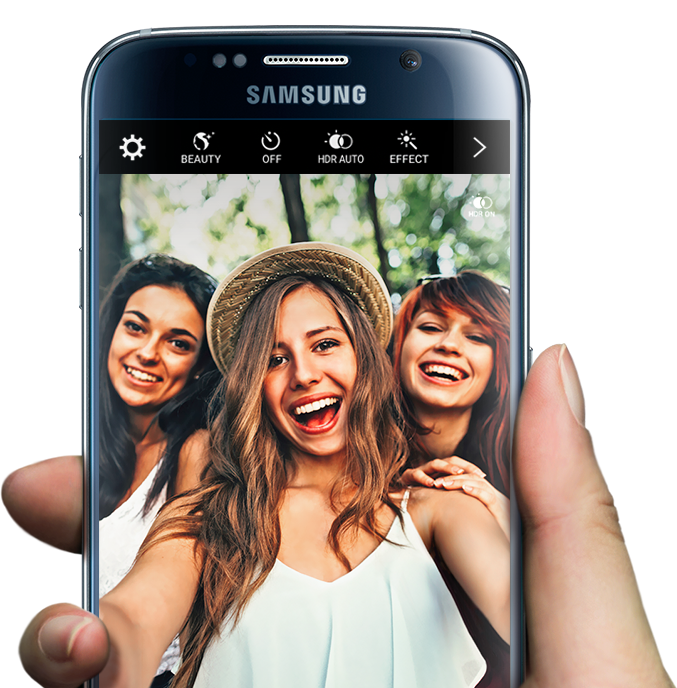 4. Accendere la camera in modalità selfie e muoversi in giro guardando nello schermo come cambia la luce fino a trovare il punto ottimale.
(eng) —  Put the camera on selfie mode and move around looking at the display to see how the light is changing, finding then the best spot.
---
5. Mai tenere il telefono né troppo vicino né lontano dal viso, impostare lo scatto con comando vocale o con un gesto della mano per non perdere la posizione.
(eng) —  Never keep the phone too close or too far from your face, set the shoot with a voice command or with a gesture of your hand to avoid loosing the position.
---
6. Evitare punti di luce diretta dall'alto (faretti, sole).
(eng) —  No light from above (lights, sun).
---
7. Meglio poca luce diffusa che tanta luce diretta/di taglio.
(eng) —  Less light is better than a lot of straight/cutting light.
---
8. Evitare persone sullo sfondo, soprattutto non tagliatele, utilizzare la modalità "selfie panoramico" per riprendere anche lo sfondo naturale circostante
(eng) —  No people in the background, most important don't cut them. Use the "panoramic selfie" mode to also capture the natural environment.
---
9. Pensare a filtri e ritocchi come un 'di più', non scattate pensando già a dover ritoccare la foto, nel caso servisse selezionare i filtri luminosi per sistemare il colore della pelle.
(eng) —  Filters and retouch are something more, don't think that you must retouch your picture. If needed try to use brighter filters to fix the color of the skin.
---
10. Indossate i colori che vi stanno meglio, quelli che risaltano il vostro incarnato, capelli e occhi.
(eng) —  Wear colors that fits you the most, making your skin, hair and eyes stand up.
---